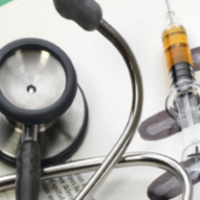 The FIU Office of Pre-Health Professions Advising & The FIU Herbert Wertheim College of Medicine invite you to learn everything you need to know about becoming a physician from high school to medical school!
Who should attend?
Students interested in a career in medicine. Family & friends are welcome!
Have you ever wondered:
What courses should you take in high school?
What courses should you take in college?
What else do you need to do to prepare for medical school?
How do you apply to medical school?
How long will it take to get a medical degree?
How will you finance a medical education?
How do you become a specialist (surgeon, pediatrician, etc.)?
How does the route to becoming a physician in the US differ from the route in other countries?
RSVP at go.fiu.edu/medforum2019
Event Type

Audience
Cost

0

Department

Hashtag

Add to Calendar