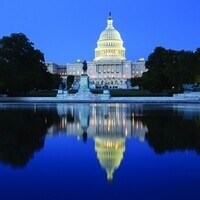 FIU in DC: Beyond Startups: How do we Nurture and Scale-Up Small Local Businesses
Thursday, September 6 at 8:00am to 10:00am
FIU in DC, Suite 860 440 1st Street NW, Suite 860, Washington, DC 20001
Beyond Startups: How do we Nurture and Scale-Up Small Local Businesses?
Learn from Miami Florida, the challenges all cities face and the collaborative opportunities at hand.
Thursday, September 6th
8:00 am - 10:00 am
FIU in Washington, D.C.
440 1st Street NW, Suite 860
RSVP: Email FIU in DC
For communities seeking jobs and economic prosperity, launching new businesses isn't enough. Good jobs and wages come from growing a business, not simply starting one. However, policies that promote business growth are very different from those that promote business starts.
Few cities know this better than Greater Miami, which has led the nation in business creation. FIU researchers recently completed a study that assesses the state of small business in Miami, Houston, San Diego, Seattle, Orlando, Atlanta and Charlotte.
We invite you to join a discussion with national thought leaders, federal agency appointees, and the Kauffman Foundation that will identify needed policy shifts and promising practices that hold the promise to grow the size and impact of our small businesses nationwide.
Event Type

Audience

Tags
Department

Hashtag

Add to Calendar