Introduction to Agile Workshop
This is a past event.
Tuesday, May 11, 2021 at 6:30pm to 8:00pm
Virtual Event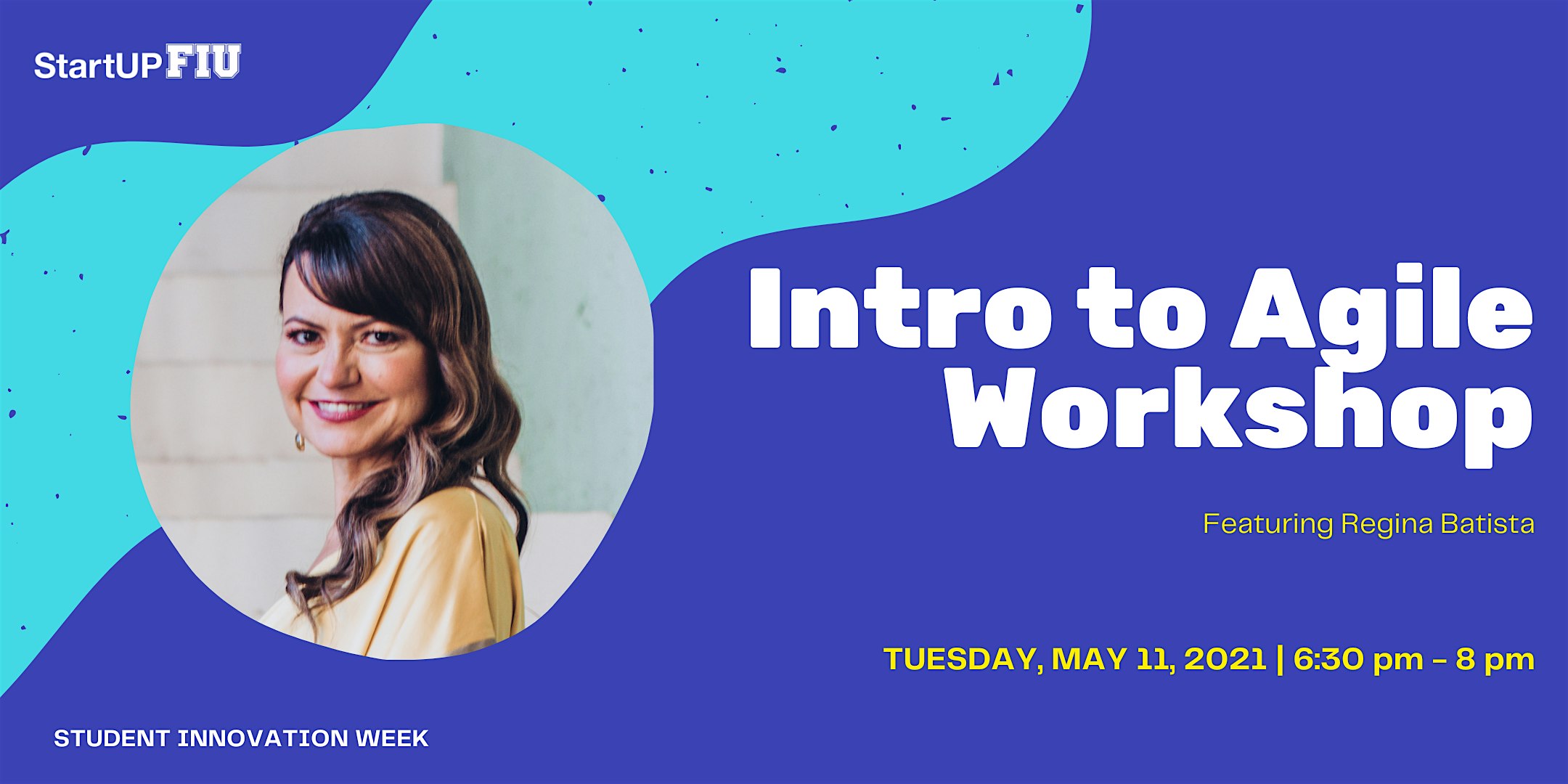 Join us for an introductory workshop on the Agile framework, hosted by Regina Batista.
About this Event
This virtual and interactive Intro to Agile Workshop is ideal for students interested in learning the basics of Agile, what an Agile mindset looks like, and receiving an overview of the Scrum Framework.
If you are a student interested in understanding what it takes to build high-performing teams and to take your organization to the next level, this workshop is a great place to get started!
Who is this event for?
This event is open to all FIU students regardless of major or previous experience!
StartUP FIU believes that any student should be able to learn about entrepreneurship and innovation from our offerings regardless of major or career path, and have designed all our events to welcome all students that wish to join our amazing StartUP FIU community!😄
Register for this event through this Zoom Link
After registering, you will receive a confirmation email containing information about joining the meeting.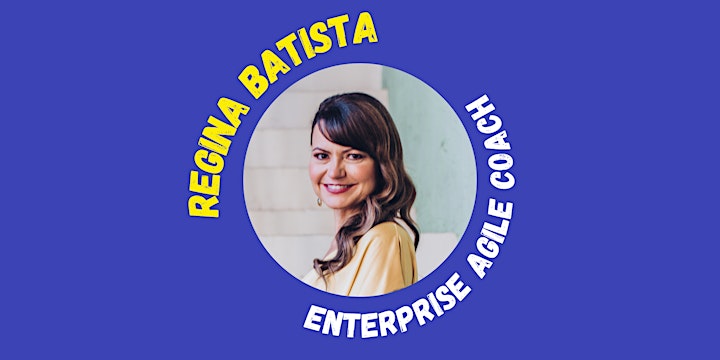 About Regina:
Regina Batista is a Strategic Leader with experience implementing Technology & Business Transformations. In the last 5 years, she has been an Enterprise Agile Coach, Agile Trainer/Consultant, and has successfully helped organizations transform to Agile. Building High Performing Teams with an Agile Mindset.
With over 20 years of PMO, Portfolio, Program, Project management, and IT Consulting expertise, her list of Certifications include RTE, ICP-ACC, ICP-ATF, SPC, CSM, CSPO, PMP, CAL-E, Six Sigma Green Belt, KMP I.
About Student Innovation Week:
Student Innovation Week is a week-long series of events, hosted by StartUP FIU, celebrating student entrepreneurship and innovation within the FIU and greater Miami community.
⭐️Imagine Rush week, but for student entrepreneurship and innovation!⭐️
SIW is scheduled from May 10th to May 14th, 2021, filled with an amazing lineup of fun virtual events and workshops using the many resources and learnings StartUP has to offer!
About StartUP FIU:
StartUP FIU is a university-wide innovation hub that fosters and develops entrepreneurship and innovation to help our students, researchers, and community connect, contribute to, and thrive in today's fast-changing world. We create and run programs based on two foundational beliefs: that the skills and principles of entrepreneurship are essential to navigate and harness the opportunities of our disruptive age, and that universities can play a unique role in unlocking opportunity and unleashing potential to shape a better, more inclusive, and more innovative future.
Dial-In Information
https://fiu.zoom.us/meeting/register/tJAocOqprzwvE9TiUEvMuIy_TsadEJIq0PaN
Event Type

Audience

Website
Department

Add to Calendar