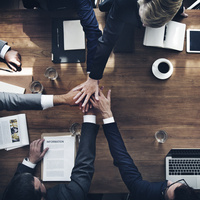 Master's in Organizational Science Information Session
Monday, October 22 at 10:00am to 11:30am
FIU MMC, PG-4 (Red Parking Garage) Room 120 11200 SW 8th St, Miami, FL 33199
The Department of Psychology's new Master's in Organizational Science program allows students to combine their passion for business and psychology. Join us for a unique information session and see how experts in industrial/organizational psychology can positively influence and shape the workplace of tomorrow.
During this information session, you will:
Interact with seasoned practitioners
Learn about the program format
Discuss careers in I/O psychology
Participate in an interactive discussion on personality and testing in the workplace
Enjoy complimentary snacks and refreshments
This accelerated program can be completed in four semesters, offers personalized student support and advising, and hassle-free registration throughout the program.
RSVP for this information session here.
Event Type

Audience

Website