Real Talk: How My First Startup Got Acquired
This is a past event.
Tuesday, May 11, 2021 at 12:00pm to 1:00pm
Virtual Event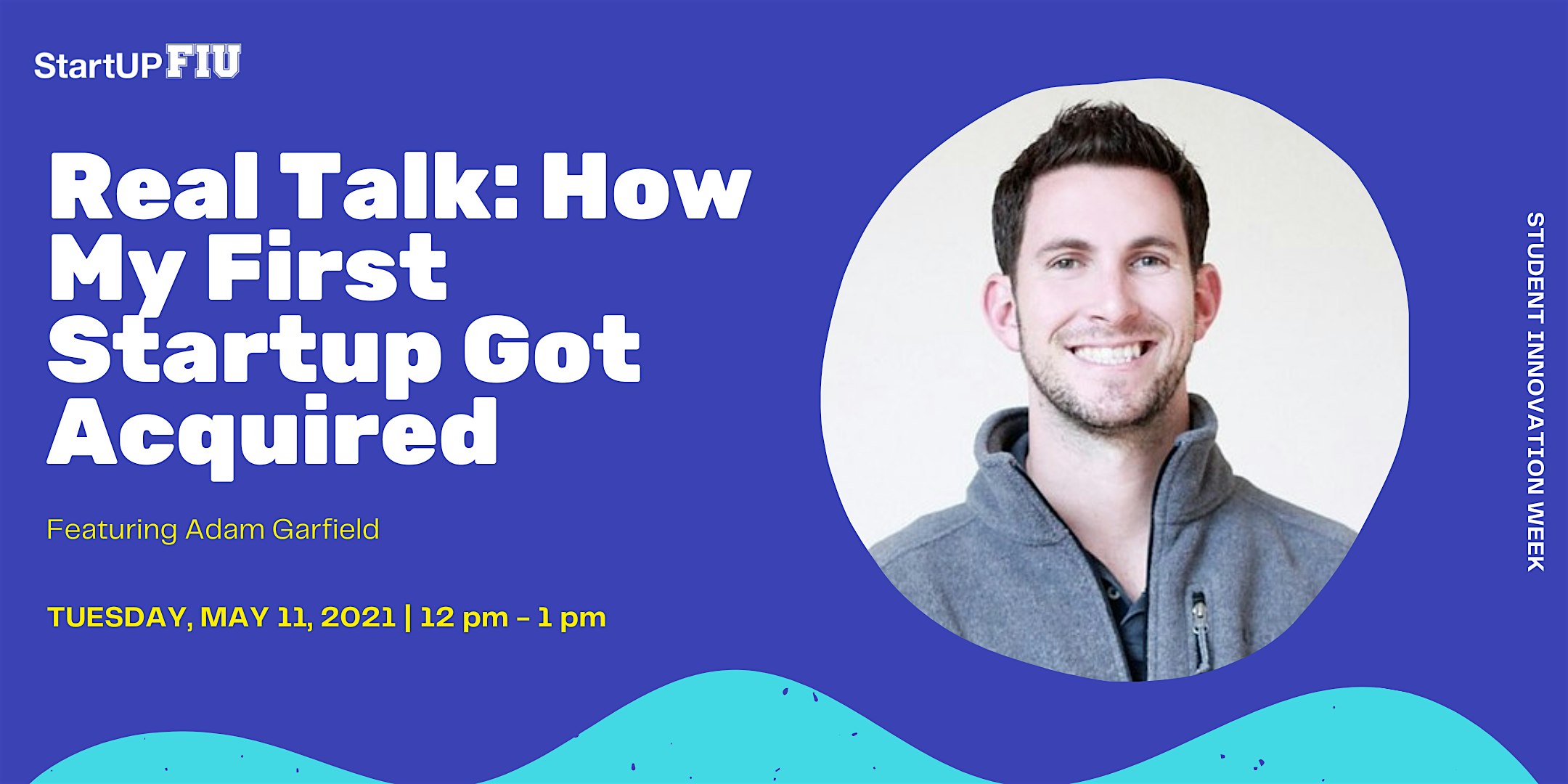 Hear from Adam Garfield founder of SpeedETab to explore the entrepreneurial mindset!
About this Event
Real Talks is a mini-series part of Student Innovation Week hosted by StartUP FIU. Real Talks are virtual conversations where experienced entrepreneurs and industry leaders share their lessons learned, what they wish they'd known when they started, and their collective wisdom with the next generation of students.
Register to this event through this Zoom Link
After registering, you will receive a confirmation email containing information about joining the meeting.
Who is this event for?
We invite students from all majors, from Business to Computer Engineering or from Biology to the Arts. Students who wish to learn more about different paths and explore how the entrepreneurial mindsets of others have helped pave innovative ways to success.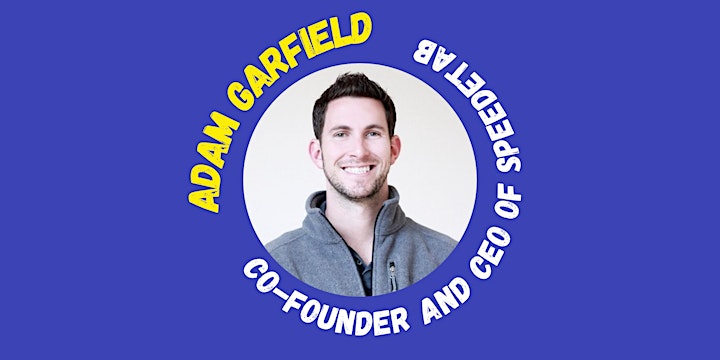 About Student Innovation Week:
Student Innovation Week is a week-long series of events, hosted by StartUP FIU, celebrating student entrepreneurship and innovation within the FIU and greater Miami community.
Imagine Rush week, but for student entrepreneurship and innovation!
SIW is scheduled from May 10th to May 14th, 2021, filled with an amazing lineup of fun virtual events and workshops using the many resources and learnings StartUP has to offer!
About StartUP FIU:
StartUP FIU is a university-wide innovation hub that fosters and develops entrepreneurship and innovation to help our students, researchers, and community connect, contribute to, and thrive in today's fast-changing world. We create and run programs based on two foundational beliefs: that the skills and principles of entrepreneurship are essential to navigate and harness the opportunities of our disruptive age, and that universities can play a unique role in unlocking opportunity and unleashing potential to shape a better, more inclusive, and more innovative future.
Dial-In Information
https://fiu.zoom.us/meeting/register/tJEqde2vrzspGtJWUTdiWMRhxMfJkMRVVB3P
Event Type

Audience

Website
Department

Add to Calendar