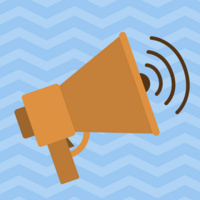 Speaker Series— Childhood Adversity and Youth Psychopathology
This is a past event.
Friday, November 30, 2018 at 12:00pm to 1:00pm
AHC1 - Academic Health Center 1, 110
11200 SW 8th ST 33199, Academic Health Center 1, Miami, Florida 33199
Neurodevelopmental Mechanisms Linking Childhood Adversity with Youth Psychopathology
Speaker: Katie A. McLaughlin, Ph.D., Assistant Professor, Department of Psychology, Harvard University
Dr. Katie McLaughlin is a clinical psychologist with interests in how environmental experience influences brain and behavioral development in children and adolescents. She has a joint Ph.D. in Clinical Psychology and Chronic Disease Epidemiology from Yale University and is a faculty member in the Psychology Department
at Harvard University. Her research examines how adverse environmental experiences shape emotional, cognitive, and neurobiological development throughout childhood and adolescence. Specifically, Dr. McLaughlin's work seeks to understand how experiences of stress, trauma, and social disadvantage in childhood alter developmental processes in ways that increase risk for psychopathology. Understanding these mechanisms is critical forthe development of interventions to prevent the onset of psychopathology in children who experience adversity.
Presentation Objectives:
1) Describe how a dimensional model of childhood adversity differs from a cumulative risk model.
2) Identify at least one neurodevelopmental mechanism linking childhood trauma with risk for internalizing psychopathology.
3) List at least one neurodevelopmental mechanisms linking early deprivation with risk for externalizing psychopathology
One continuing education credit will be provided.
The Center for Children and Families (CCF) has been approved by the American Psychological Association (APA) to sponsor continuing education for psychologists. The CCF maintains responsibility for this program and its content.
The American Nurses Credentialing Center (ANCC) accepts CE credit provided by APA providers towards ANCC re-certification.
The FIU Counselor Education Program is an NBCC-Approved Continuing Education Provider (ACEP™) and a co-sponsor of the CCF's presentations. The FIU Counselor Education program may award NBCC-approved clock hours for events that meet NBCC requirements. The ACEP™ solely is responsible for all aspects of the program. Provider # 4565, effective 9/1/11.
The CCF is approved by the National Association of School Psychologists (NASP) to offer professional development for school psychologists. The CCF maintains responsibility for the program.
This talk has also been approved for up to 1 CEU credits by Florida Board of Clinical Social Work, Marriage and Family Therapy and Mental Health Counseling; Florida Board of Psychology and Florida Office of School Psychology. Provider # BAP 50-12872.